The ending of a year and the beginning of another, regardless of how it's acknowledged; is an opportunity to reflect, honour, grieve and hope. For many of us with relative affluence (emotional as well as financial) it's a time to 'play'. Assuming there aren't too many mind altering substances involved, play enables expansion of self – literally. Neuroscientific research has taught us that play stimulates neurological flexibility and growth – or neuroplasticity.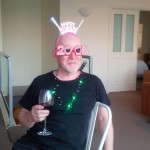 What do you feel about the year that has just passed: grief, relief, gratitude, or all of these and more – bundled into a muddled mix of emotions? Is there optimism for the year ahead and pledges to reform bad habits?
This merging of acknowledging the past and moving onto something new makes New Year's Eve a significant rite of passage. No wonder people reacted to the prospect of firework cancellations because of bush fire risk in Australia and terrorism in other parts of the world. Most countries want to participate in some way or other, even Asian countries who still have their New Year to come.  New Year's Eve has become a significant universal belonging ritual.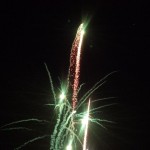 It's hard work to deny your self participation in a significant rite of passage ritual. Not to say everyone has to party in the new-year, so to speak. But even a quiet toast – not necessarily with alcohol – a cup of tea, or a glass of water can suffice.  It's the act that's important, along with a little verbal acknowledgement even if it's to your self. For example: "Hooray 2015has finally finished, it was such a shit of a year, here's hoping 2016 is better!"
This, by the way, was not my experience of 2015. I had a great year: and overseas trip, the birth of my first grandchild, the completion of my much laboured book – to be launched Feb 2016, and the move of one of my offspring to a very desirable seaside location. So for me the end of 2015 brought with it some sadness as well as an opportunity to honour and give thanks for the shape my life has taken. Then there's the hope that it will continue, with a slight moderation of pace – this being my new-year's resolution.
I've unsuccessfully made this new-year's resolution before. So the challenge is how to make it work in 2016. Those of you who have family therapy training will know that wishing the absence of something doesn't work as well as the introduction of something. So for me introducing a slower pace means discipline and the use of that wonderful little word 'no'.
As I write this I'm trying to think how I can put in place some new stablising rituals that will create space and slow things down so that I have some pottering time. Whether that be pottering around in the garden, the kitchen, with my grand-daughter, or enjoying the beach.
I know from experience that the best way to achieve this, tragically, is to allocate fixed time for these things that needs to become or less sacred. The risk with this is rigidity and irritability, the plus is there is more likelihood of it happening.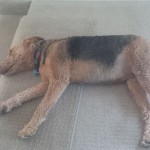 I'll keep you posted!